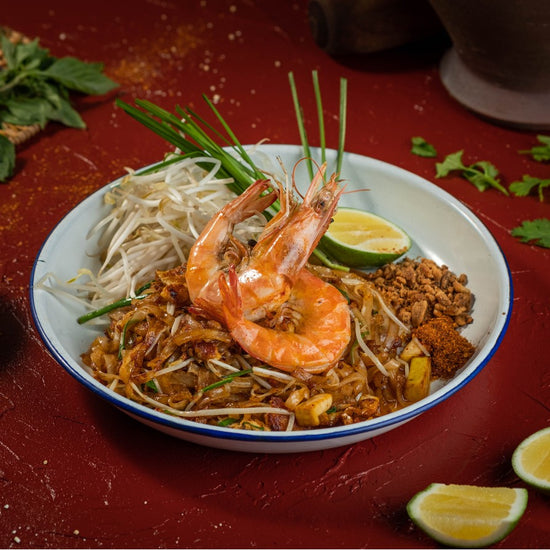 Samyan Thai Street Food
Inspired and named after Bangkok's famous Sam Yan Market, Samyan Thai Street Food is the brainchild and first foray into authentic Thai street food by Chef Thitid "Ton" Tassanakajohn, who is best known as the chef behind Le Du, currently Top 1 of Asia's 50 Best Restaurants and Nusara, currently ranked 3rd on Asia's 50 Best Restaurants.
In Samyan, Chef Ton showcases Thai food he has found comfort in, from smokey, spicy-savory pad thai to flavorful pad krapao. 
Also on the Samyan team is Chef Gabriel Ong who has experience from working for two-Michelin-star restaurants in Macau and Hong Kong under his belt. With his and Chef Ton's expertise in the kitchen, you can be sure every dish that comes out of Samyan is of award-winning quality.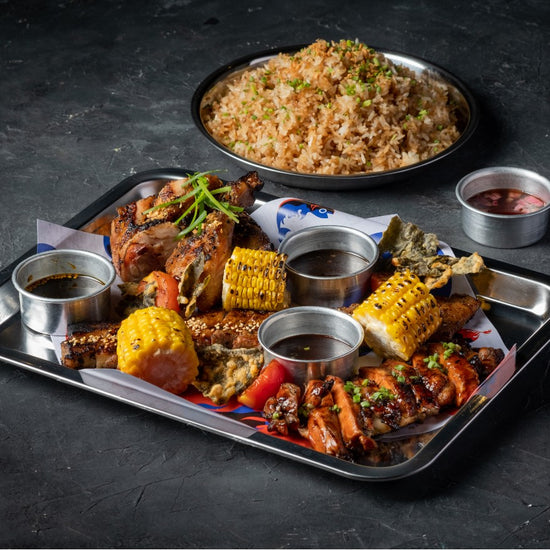 Anyhow International Ihaw-Ihaw
If the flames aren't enough of an indication, Anyhow International Ihaw-Ihaw your go-to for grilled meat and barbecue-styles from around the world. Like any classic barbecue joint, Anyhow offers piles of smoky, barbecue meat slathered in Asian and American-inspired sauces and paired with your choice of rice and sides. They 
Manning the grill is Chef Patrick Go, who is also in charge of Your Local, Gochugang, and Dripp.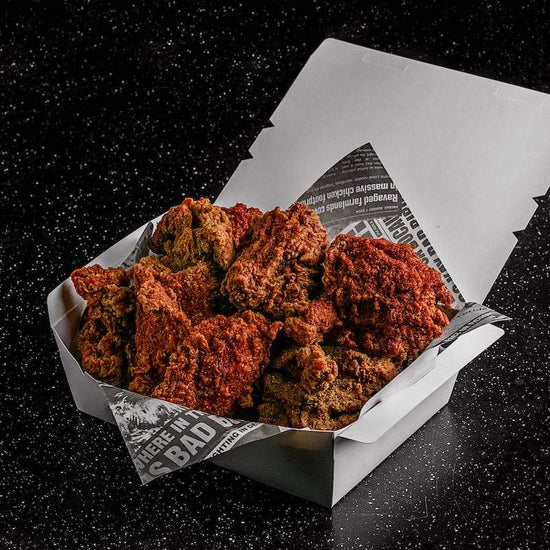 Bad Bird
Bad Bird is actually an elaborate cover-up of a team on the hunt for a legendary and elusive giant rooster—or so the legend goes. Whether you believe it or not, you can still get award-winning umami fried chicken that packs a flavor punch in every bite as well as Asian-inspired sides at this chicken joint.
Bad Bird does not shy away from the bold flavors that delight and shock the taste buds, going as far as chemical levels of heat to satisfy spice lovers. Definitely a flavor heavyweight.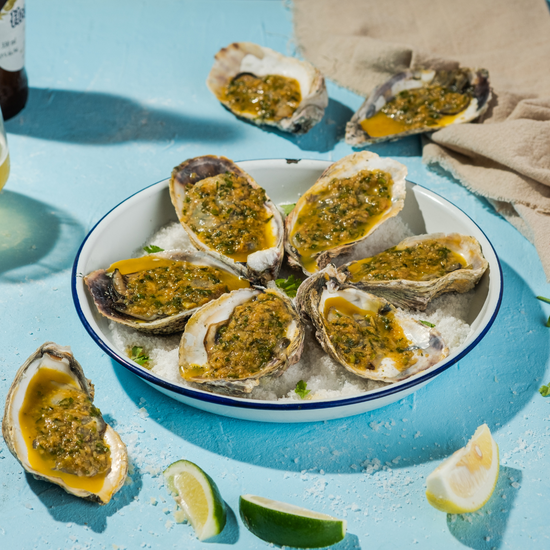 Seafood and Oyster Bar
The best that the ocean has to offer is right here! What started as an oyster cart offering fresh Aklan oysters as well as baked options has evolved into a restaurant at Public Eatery offering a wide selection of seafood cooked in a variety of Filipino- and Asian-inspired dishes, using quality ingredients sourced locally.
Chef Sonny Mariano, the captain of Seafood and Oyster Bar, is also the chef currently heading Scout's Honor and Workshop.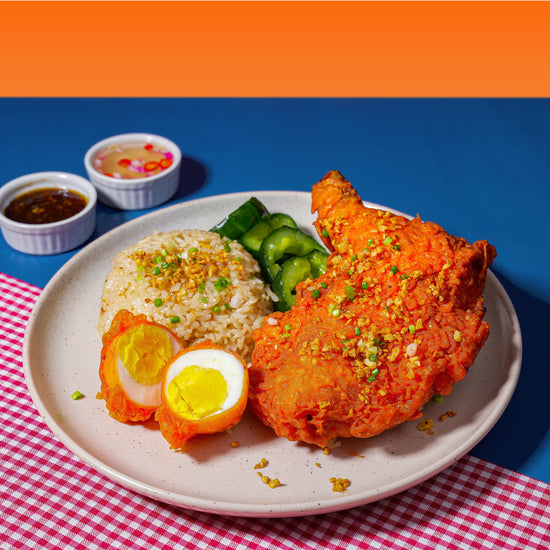 New York Cubao
Kwek kwek, beef pares, longganisa—celebrity chef and best-selling cookbook author Chef Myke "Tatung" Sarthou breathes new life into all these classic Pinoy dishes at New York, Cubao.
The dishes are just as cheeky as the name of the restaurant: the KFC or kwek kwek fried chicken features a giant chicken leg quarter covered in the neon-orange batter that is quintessentially kwek kwek. There's also the Chori Burger and the Longgadog—two Filipino classics with a fun American twist. This is where New York, Cubao stands out: in serving you fun, flavorful remixes of Filipino food you already love.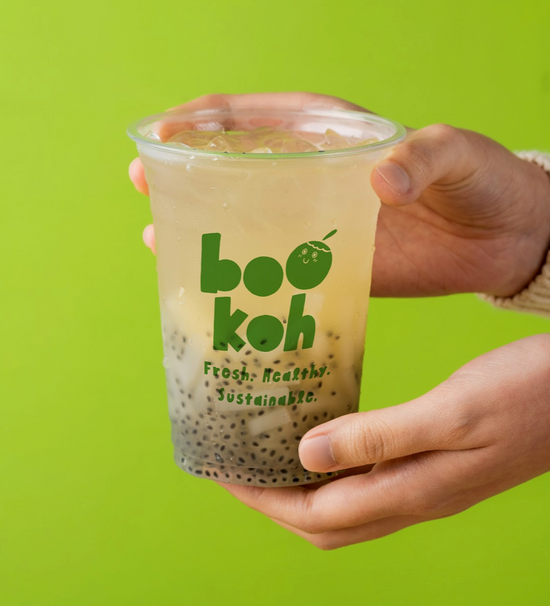 Bookoh
You're sure to go nuts over Bookoh's selection of fresh and healthy coconut drinks. From the classic coconut water and shake to fruit-and-coconut shakes and even coconut coffee, you're sure to find a beverage for you. Also coming soon on the menu are delectable coconut pastries that's sure to be the perfect pair to your drink. 
Bookoh's refreshing concoctions were crafted by Chef Natalia Moran, who is also the chef of the Sunny Side Group of Restaurants as well as PizzaExpress Philippines, Manila Inasal, and Granivore.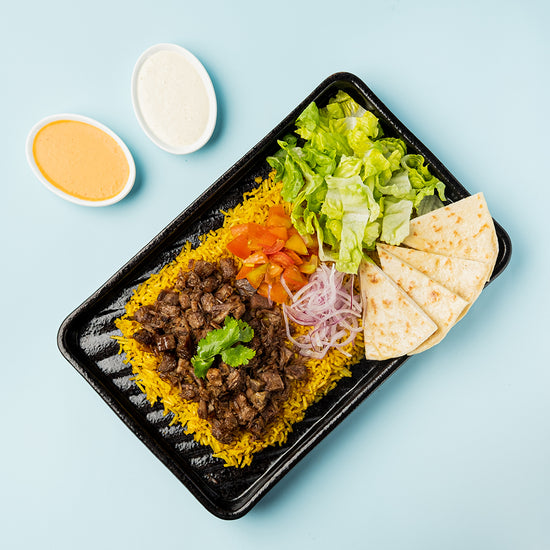 OK Bob
Everything's a-OK, now that OK Bob is here! The Grid's resident Middle-Eastern stall is carefree about everything but their food, offering an array of excellent kebabs, curries, biryani, and more.  With Chef Decker Gokioco (of White Flower Tea House) and Chef Jorge Mendez (of Ohayo Ramen and Maki Bar, Modan, and Byrd Tubs) at the helm of the kitchen, you can be sure the food here is more than OK.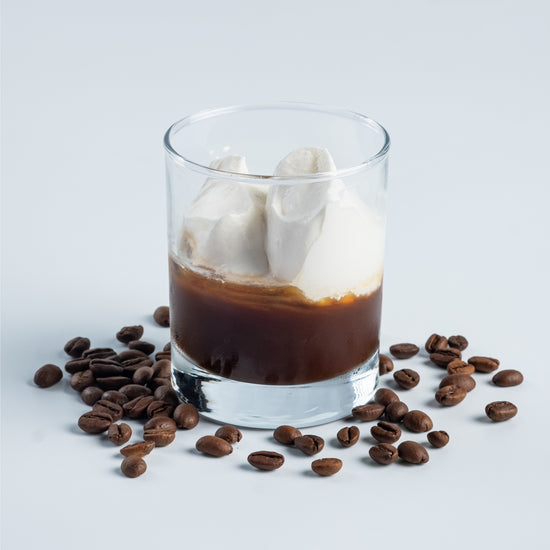 Morse Coffee
Conversations over coffee: Morse Coffee is the passion project of Austrian vlogger and the guy behind "Making It Happen," Mike Holaschke. Offering excellent versions of classics like the Americano and Cafe Latte, as well as their own unique signatures like an Iced Dirty Chai that uses butterfly pea tea for a gorgeous blue hue, and The One, an espresso topped with whipped cream. With a solid menu of drinks as well as Brioche Bombs and Sandos, Morse Coffee wants to foster a community of people who are passionate about life and conversations while enjoying the best cup of joe.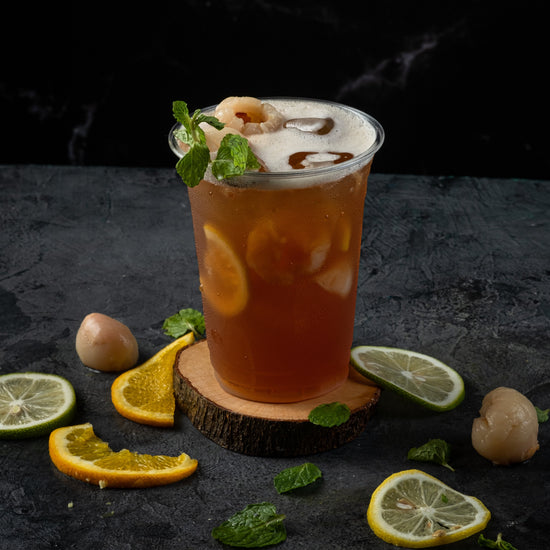 The Bev Bar
Bev Bar might draw you in by their neon sign and the cups that proudly announce that "I Make Pour Decisions," but its wide refreshment offerings will surely make you stay and come back for more. 
Public Eatery's resident beverage concept offers a wide array of drinks that is sure to match whatever food you order and whatever you're in the mood for. Coffee? Juices? Shakes? Coolers? Perhaps something with a little alcohol kick? You name it, we got it. 
Chef Patrick Go is the master of this bar, crafting drinks that go perfectly with all kinds of dishes. He also leads Your Local, Gochugang, and Dripp.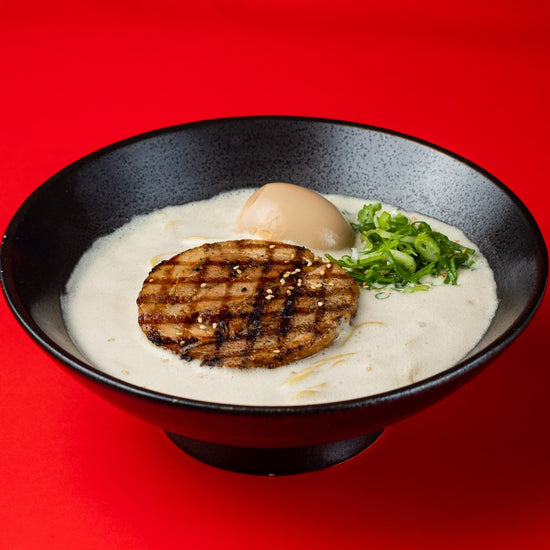 10 by Tsukemen
With chopsticks forming the number 1 and a bowl of noodles for the 0, 10 by Tsukemen perfectly encapsulates what you can expect from this Japanese concept—excellent tsukemen and ramen and delectable kushiyaki. From noodles to sticks, Tsuke-men's offshoot is here to satisfy all your Japanese cuisine cravings. 
There's plenty to stick around for, with Chef Noel Mauricio at the head of the kitchen—his work for the famous Les Jules Verne in the Eiffel Tower is just one of the many top-tier culinary experiences under his belt. He is also currently the head of Hanamaruken Philippines, Gatsuman, and Tsukemen.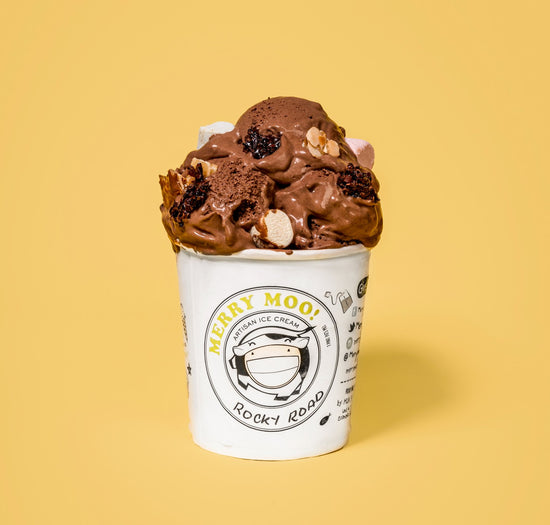 Merry Moo
Scoops that are sure to put you in a merry mood: Merry Moo only uses fresh ingredients that are sourced locally, with fresh milk and cream from cows that roam freely in green pastures. Aside from classic flavors like chocolate and vanilla, as well as local ones like Ube, Polvoron, and Mango, Merry Moo also regularly collaborates with local brands to create unique flavors. Some of their recent collaborations include Poison Doughnuts, Hizon's Cakes and Pastries, and Auro Chocolates.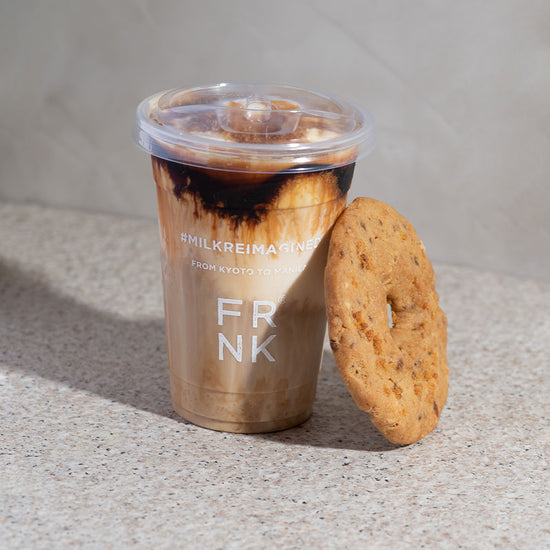 FRNK
Japanese-inspired milk bar FRNK is now 100% plant-based—and they also offer great coffee. Indulge in different dairy concoctions like their best-selling Baked Purple, Grape Seasalt and Dirty Maccha as well as new coffee drinks like the Miso Latte and Kyoto Latte. Don't forget to pair your drink with vegan baked goods like doughnuts, bars, and cookies. 
Isabelle Daza and Frostfive Inc are behind FRNK, with leading Japanese matcha producer Morihan providing the high-quality ingredients.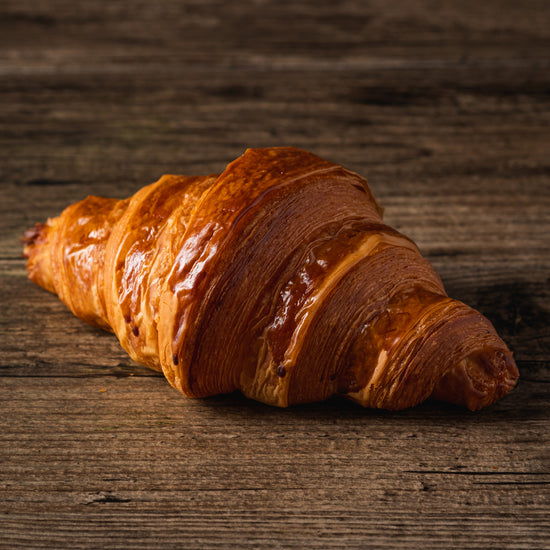 Fabrique
Have bread and pastry like the Parisiennes do with Fabrique Bread Factory, the newest French-style bakery by Chef Kris Edison Tan of Masa Madre. Fabrique lives by the adage "Tous les goûts sont dans la nature" or "All tastes are in nature," so it only makes sense that they use the freshest, finest ingredients. With high quality, artisan bread that is hand-crafted with French techniques, every bite and crumb will transport your taste buds to the cafes and bakeries of Paris.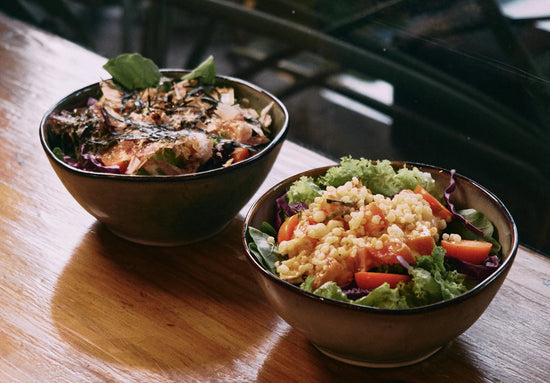 Ono
Named after the Hawaiian word for delicious, Ono Poke aims to bring authentic Hawaiian poke bowls to Manila and bring forward a different approach to healthy eating with fun Hawaiian-inspired bowls, wraps, and more. For Ono Poke, "fast" food can be fresh and delicious, with their line of poke bowls like the Shoyu Tuna Bowl and Spicy Tuna Crunch Poke that are assembled on the spot for maximum freshness. They also offer other Hawaiian classics like a Loco Moco Bowl and Spam Musubi Bowl.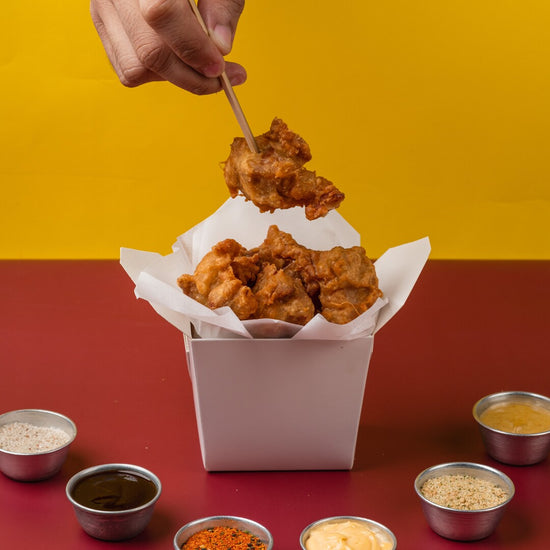 Konbini Karaage
Reward your hustle and go for karaage! Take time to treat yourself at Konbini Karaage, a karaage-and-korokke snack bar inspired by Japanese konbini or convenience stores. The fried morsels are fried upon order for maximum crunch, and can be paired with a variety of powders like Nine Taste Powder, Shichimi Togarashi, Garlic Salt, and Curry.
Taking you on this karaage journey is Chef Gabriel Ong, the same man heading the kitchens of Bad Bird, Samyan, The Matcha Tokyo, Morse Coffee, and Champion Hotpot.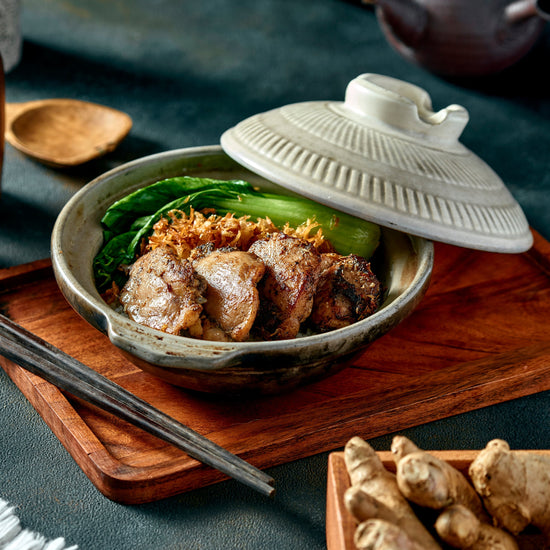 Thomson Road
Thomson Road is the Singaporean-Chinese restaurant by Chef Johanne Wee and Jill Wee. Opening first at Molito in Alabang, the husband-and-wife duo has now moved to Public Eatery at Robinsons Magnolia. Whether you're new to Thomson Road or an old regular, you should not miss out on their signature Jumbo Siomai bursting with shrimp, pork, and mushrooms, and their rich and creamy Seafood Laksa which also packs comforting heat. They also offer claypot rice bowls like their signature Butcher's Claypot Rice with pork belly, chicken, and Chinese chorizo, as well as buns like the Egg Floss and Sausage Bun which has fluffy egg floss and Chinese chorizo on top of a soft mantou bun.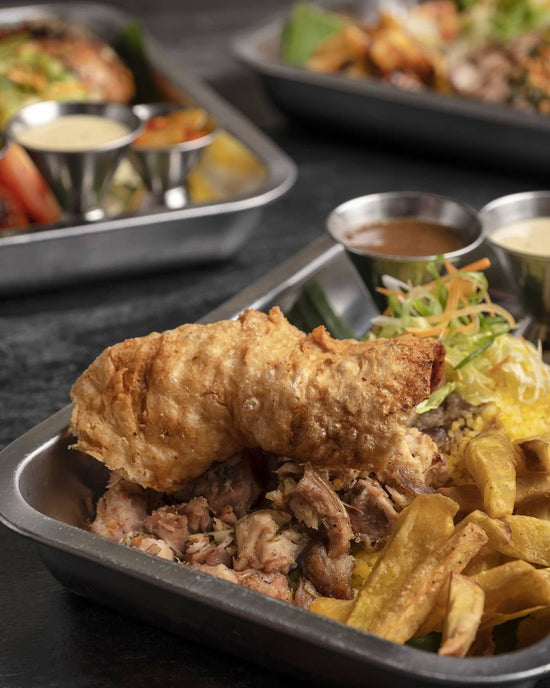 Le Chon by Happy Ongpauco Tiu